Your Global Marketing Partner
Nakatomi is a prominent marketing agency in the American market, based in Los Angeles. We specialize in comprehensive marketing strategies. Our experience, passion, and extensive industry knowledge allow us to achieve remarkable results for our clients worldwide.
Why choose our agency?
Our global reach enables us to access various markets, regardless of your company's location. With over 6 offices, both in the USA and on other continents, we provide top-level support tailored to your individual needs.
Services we will help you with
At Nakatomi, we take pride in being your reliable global marketing partner, offering a wide range of services to elevate your brand and boost your business success. Here's how we excel in various areas:

Social Media
Our team adeptly navigates the latest trends in social media, tailoring content and tone to perfectly match your brand identity. We ensure your social media presence remains engaging and captivating, helping you connect with your target audience effectively.

Google Ads
As a distinguished Google Partner agency, we guarantee top-tier search engine advertising campaigns. Our expertise in Google Ads ensures your brand gains maximum visibility and drives targeted traffic to your website.

Websites
Our skilled team of developers, designers, copywriters, and UX testers meticulously craft websites that leave no detail overlooked. Your website will be a seamless and visually appealing platform, providing an exceptional user experience.
Web Portals
With the help of our experienced developers, we construct unique and custom-made web portals that cater to even the most demanding clients. Our portals are designed to impress and engage users, leading to increased satisfaction and brand loyalty.

Mobile Apps
We specialize in developing mobile applications tailored for both iOS and Android platforms, guiding you through every stage, from initial analysis to post-launch support. Your app will be intuitive, user-friendly, and aligned with your brand's vision.

Copywriting
Our copywriters skillfully blend the art of SEO with compelling writing, ensuring that your content grabs the attention of your audience and resonates with them.

SEO
We build organic growth for your website, boosting its search engine rankings and ensuring maximum online visibility. Your brand will be positioned prominently, driving organic traffic and increasing your online presence.

Buzz Marketing
With our buzz marketing strategies, we create authentic excitement around your brand, increasing trust and credibility. By generating genuine buzz, we help your brand stand out and leave a lasting impression on your audience.
Choose Nakatomi as your marketing partner! Together, we'll take your brand to new heights, both locally and globally.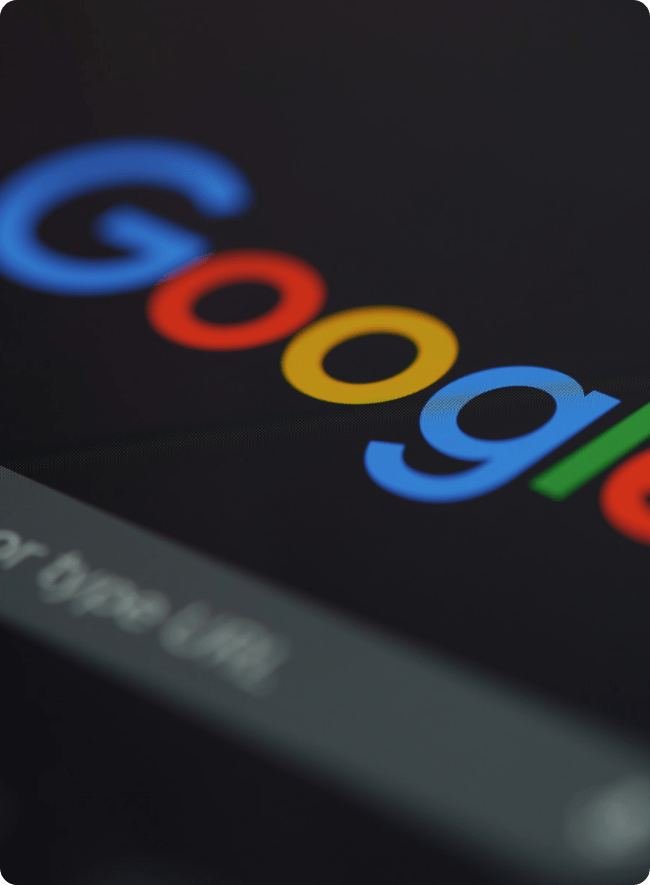 Nakatomi Agency – Your Google Partner in the USA!
As a leading marketing agency based in the USA, Nakatomi takes immense pride in being a Google Partner. This status serves as a testament to the high standards of our Google Ads campaigns and the exceptional skills of our team. Our specialists are dedicated to continuous learning and expanding their knowledge, ensuring that our clients' campaigns are as effective as possible. Currently, our Nakatomi team holds an impressive amount of Google Ads certifications, including video advertising, search advertising, display advertising, product advertising, app advertising, and ad measurement.
As a trusted Google Partner, we are committed to providing our clients with cutting-edge strategies and unrivaled results. Whether you are seeking to enhance brand visibility, increase conversions, or boost sales, Nakatomi is your reliable partner to achieve your marketing goals in the USA. Join hands with Nakatomi and discover the unparalleled advantages of working with a Google Partner agency. Get in touch with us today and take your business to new heights!
Nakatomi Agency – Your Trusted Google Partner for Exceptional Marketing Solutions in the USA!
At Nakatomi, we pride ourselves on being a Google Partner, a recognition that highlights our commitment to excellence and proficiency in delivering top-notch Google Ads campaigns. As a leading marketing agency, we have earned this prestigious status through our unwavering dedication to staying at the forefront of digital marketing trends, constantly refining our skills, and achieving outstanding results for our clients in the USA and beyond.
Why Choose Nakatomi
as Your Google Partner?
Expertise and Specialization
Our team consists of highly skilled specialists who are experts in their respective domains, from paid search and display advertising to video advertising, app promotion, and more. Each team member holds multiple Google Ads certifications, ensuring that your campaigns are managed by knowledgeable professionals.
Proven Results
As a Google Partner, we have a track record of delivering successful campaigns for a diverse range of clients. Our data-driven approach and analytical insights enable us to optimize your campaigns continuously, maximizing your return on investment (ROI) and achieving your marketing objectives.
Customized Strategies
We understand that every business is unique, and cookie-cutter approaches don't yield exceptional results. Our team takes the time to understand your brand, target audience, and business goals, tailoring bespoke strategies that resonate with your customers and drive tangible results.
Cutting-Edge Technology
As a Google Partner, we have access to the latest tools and innovations from Google. Leveraging these advanced technologies, we ensure that your campaigns are on the cutting edge, utilizing the most effective methods to reach your audience and outshine your competition.
Transparent Reporting
Our commitment to transparency means that you stay informed about the performance of your campaigns. We provide detailed reports, metrics, and analytics, giving you a clear picture of how your investment is generating value for your business.
Unmatched Support
At Nakatomi, we take pride in our client-centric approach. We provide unparalleled support and communication throughout our partnership, ensuring that you feel confident and informed every step of the way.
Embrace Success with Nakatomi – Your Google Partner in the USA!
Partnering with Nakatomi means gaining a competitive advantage in the digital landscape. Whether you are seeking to boost online visibility, drive website traffic, or increase conversions, our Google Partner expertise will empower your brand to achieve its full potential.
Join hands with Nakatomi, and let's embark on a journey of unparalleled success together. Contact us today, and let our team of Google-certified experts craft a results-driven marketing strategy that propels your business to new heights in the dynamic USA market and beyond!
Nakatomi Agency




– 10 Reasons to Team Up with Us!
Professionalism and Experience
Our agency is a team of high-caliber specialists with years of experience in the marketing industry. We are experts in crafting effective strategies and campaigns that deliver results.
Google Partner
As a Google Partner, we have access to the latest tools and technologies from Google. Our team holds numerous Google Ads certifications, ensuring that your campaigns are executed at the highest level.
Global Reach
With offices in Los Angeles, New York, Honolulu, Paris, London, and Warsaw, we offer services on an international scale. This allows us to reach different markets and clients worldwide.
Tailored Solutions
We understand that every company and industry is unique. Therefore, we customize our strategies to meet your individual needs, ensuring the best possible outcomes.
Innovation
We constantly seek new trends and technologies to keep our clients ahead of the competition. With us, your company will always be one step ahead of your rivals.
Total Commitment
Our passion for marketing drives us to be fully dedicated to each project. We create campaigns that are not only effective but also engaging and inspiring.
Understanding Your Brand
Before we start working on your campaigns, we thoroughly familiarize ourselves with your brand, goals, and values. This enables us to effectively present your company to your audience.
Tracking Results
We monitor and analyze the results of each campaign, allowing us to make appropriate adjustments and maximize the effectiveness of your marketing.
Flexibility and Availability
We are a flexible agency, ready to adapt to your changing needs. Our specialists are always available for discussions and consultations.
Client Satisfaction
Our priority is client satisfaction. Due to our efforts, many clients have achieved success in their industries, demonstrating the quality of our services.
If you are looking for a trusted partner to help you succeed in the world of marketing, Nakatomi Agency is exactly what you need.
Welcome to Nakatomi Agency – Your Trusted Partner in Conquering Foreign Markets!
Our offering revolves around developing and implementing effective marketing strategies that enable businesses from various industries to achieve global success. With our extensive experience and specialized teams, we are ready to help you spread your wings and win the hearts of customers all over the world. Here are 10 areas of our comprehensive offer that focus on introducing your brand to foreign markets
1. Market Analysis
We kick off our collaboration with a thorough analysis of the foreign market you intend to enter. We study trends, customer preferences, competition, and regulations to design a strategy tailored to the specific requirements of each market.
2. Target Audience Research
Our agency conducts in-depth research to understand the preferences and needs of your potential customers in foreign markets. This allows us to effectively shape communication and content that engage and attract new clients.
3. Content and Communication Localization
Our team of language localization specialists ensures that your content and communication are accurately translated and adapted to the local culture and customs, facilitating the building of authentic relationships with customers.
4. Global SEO Strategies
Our agency specializes in website optimization for foreign markets. We employ the latest SEO techniques to ensure your brand attains high positions in search engine results on target markets.
5. International Advertising Campaigns
As a Google partner and experts in online advertising, we design effective ad campaigns that reach your target audience worldwide, increasing brand awareness and driving sales growth.
6. Global Social Media Marketing
Our team of social media specialists tailors your presence on social media platforms to reach a broad international audience. We create engaging content that fosters loyalty and strengthens your brand.
7. International Influencer Marketing Campaigns
We introduce your brand to the world of influencer marketing in foreign markets. We collaborate with influencers who make an impact in those markets, expanding the reach and engagement of your brand.
8. Monitoring and Results Analysis
Our agency continuously monitors and analyzes the results of your campaigns, providing real-time reporting and responding to any strategy changes to achieve maximum effectiveness.
9. Optimizing Business Collaboration
We work closely with your team to understand and fulfill your international business objectives. Our flexibility and availability ensure smooth and fruitful collaboration.
10. Success in the Global Market
Our priority is helping you achieve success in foreign markets. Thanks to our efforts and dedication, many of our clients have experienced significant sales growth and brand recognition on the international stage.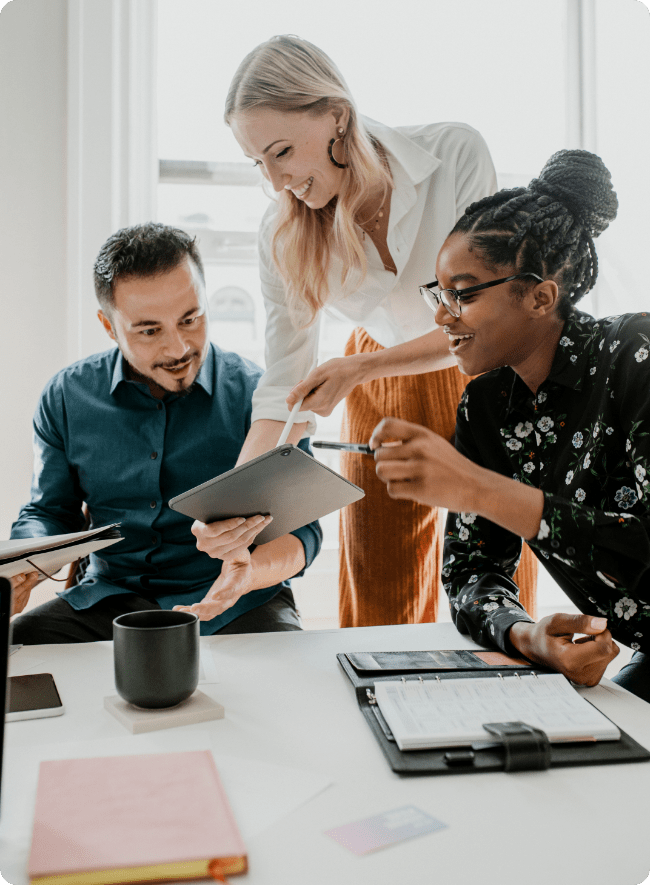 Trust Nakatomi Agency to achieve global recognition for your brand. Let's make your brand a global sensation!